Step 1 – Application
It all starts by filling out the application on our "contact us" page with a small description of the project you are looking to get done, along with your contact information.
Click here to fill out our application
Step 2 – Follow up
After we review your application, you can expect a phone call or an email within a week or two to discuss further and gather more details on your upcoming project. If your project is well suited for our company, we will then schedule a meeting for an in-home consultation. Depending on the overall scope of work, we require a payment of maximum $325 in order to secure the meeting.
Step 3 – In-Home Consultation
Our in-home initial consultation can range from 1-1.5 hours depending on the scale of the project, where we will invite the owner of DH Designs, and our Lead Designer to tag along. During this consultation, we will get a sense of your space by taking measurements and bounce back on any ideas you may have in mind while providing our own ideas and feedback.
Near the end of our meeting, we will provide preliminary pricing based on the size and details of your project. We enjoy following up with our clients through email to reiterate the highlights of the meeting, and also to deliver an inspiration mood board showcasing introductory design concepts and finishes.
Step 4 – Detailed Quote
Following our in-home consultation, a deposit will be required in order to provide a detailed quote including all of the items on your wish list. The deposit will lock in your project and will get us rolling towards the next step.
Step 5 – Design Studio Presentation
We will then invite you to our Design Studio to view the detailed quote, along with the Design Presentation put together by one of our Lead Designers. The presentation includes realistic 3D renderings, 2D floorplan & elevations, and samples of the finishes we have put together for your project. The renderings will showcase the materials, finishes and fixtures, while the floorplan will feature the new layout.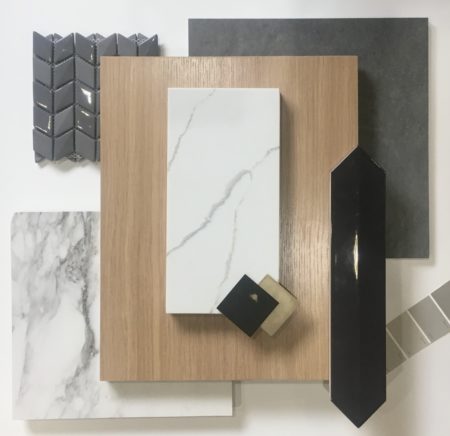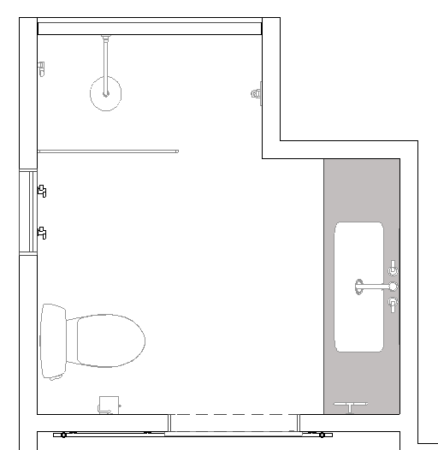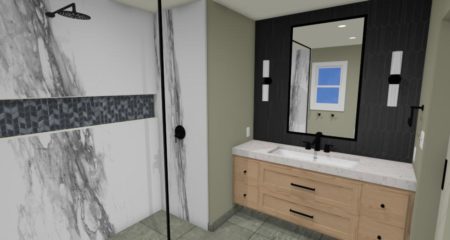 Step 6 – Finalize Design and Quote
Following our meeting, any changes needed to be made to the design and the quote will be done either through email or in person. Once the design is finalized, we will then start ordering the necessary materials prior to our start date, and will start crafting your millwork, all done in house by our talented team of cabinet makers/carpenters. With a start date booked in, we will provide a detailed schedule of the everyday duties that will be completed by DH members. From there, we wait anxiously for the start date to jump in on your project!
Step 7 – Renovation/Build Process
During the renovation/build process, you will see familiar faces every day until the end of the project, as we will have DH Designs members present every day, as well as our preferred sub-trades. From time to time we will have our project manager, owner of DH Designs, and Lead Designer come by to ensure that the project is going according to plan.
Step 8 – Sit back and enjoy your new and improved space crafted by DH Designs!